Let's change the conversations we're having about drug use
It's time we have the right conversation about drugs and drug use. 
For decades the major parties have tried to stop drug use by criminalizing people who use them and waging "a war on drugs" that has only led to the empowerment of black markets, fear of asking for help and a general lack of information that has cost lives. 
The Greens have a plan to listen to the experts and treat drug use like the public health issue it actually is but to get there is going to require some pretty big changes at the Federal and State level.

We have Greens MPs all around the country who are advocating for and legislating for a fairer, safer and more informed public health response to drug use in our community. 
Come along online via Zoom on Sunday the 28th November at 7PM AEDT / 4PM AWST and hear from Senator Jordon Steele-John and your State Greens Spokesperson about how together we can change the conversation about drugs.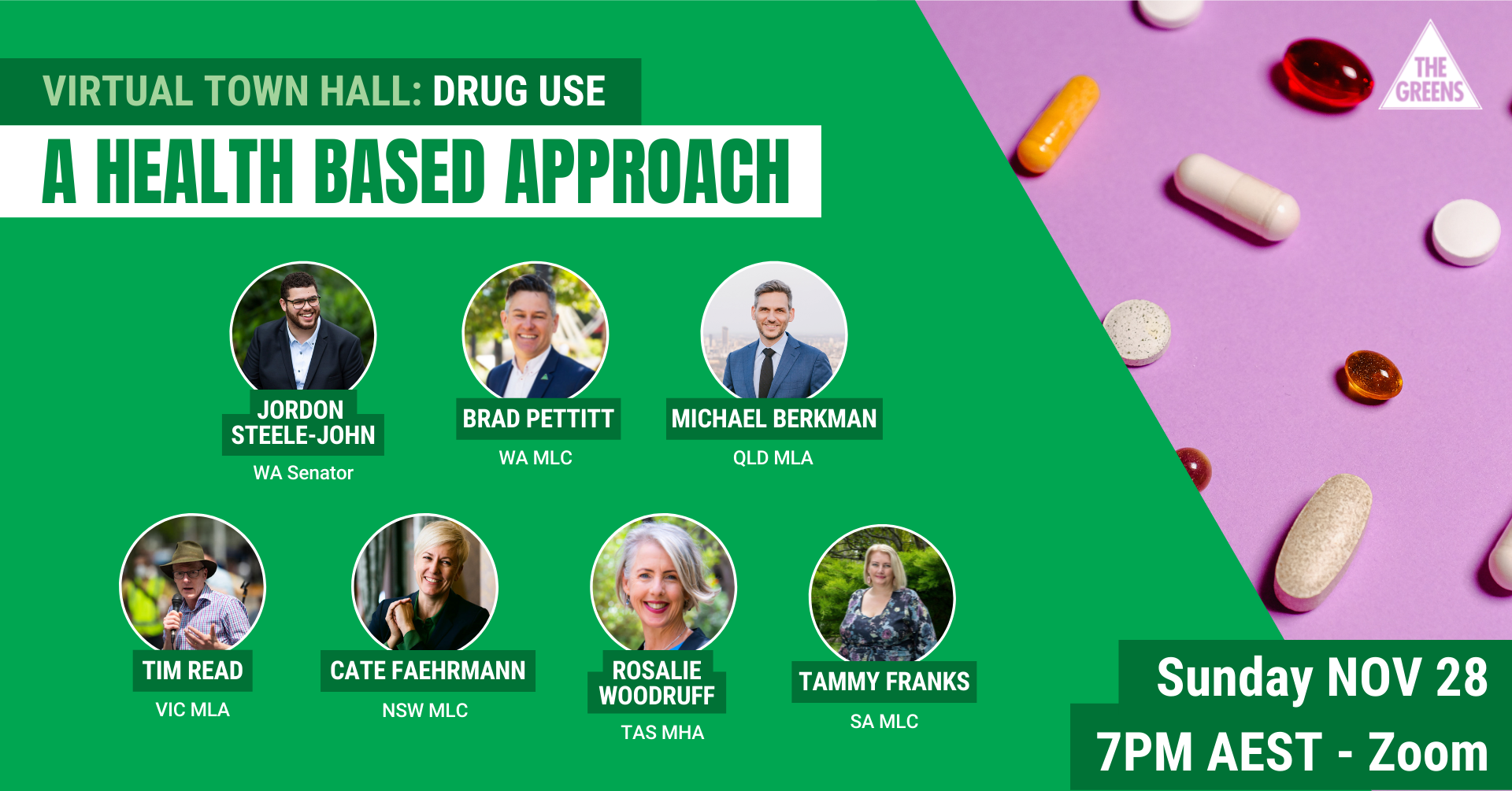 November 28th, 2021 7:00 PM through 8:30 PM
Online Via Zoom
Online Via Zoom
WA